A portable vein finder light is one of the best tools for every nurse, phlebotomist, medical professional, and caregiver.
When you use a simple, small vein finder device – you can save time, reduce waste of materials (needles, syringes, etc), and most importantly:
You can reduce the pain, stress, and trauma experienced by patients with hard-to-find veins – especially the elderly, the dark-skinned, children, and babies.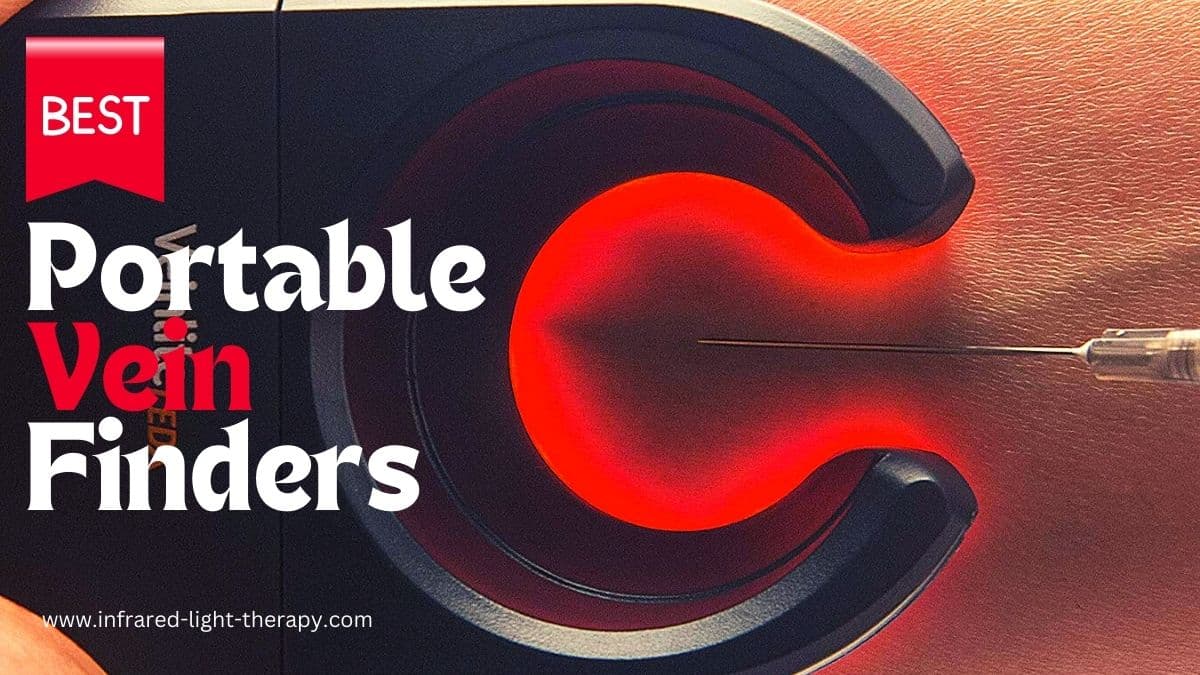 This post contains affiliate links, at no extra cost to you.
We've found the 4 BEST and most affordable portable vein finders (and the best paramedic vein glasses) of 2023.
We've included pros and cons, and where you can find them for the lowest price – to help you make the procedure safer and most comfortable for you and your patients.
How Much Does a Portable Vein Finder Cost?
The cost of portable vein finders can vary depending on the brand, model, and features. Generally, the price range can be anywhere from $25 (simple LED flashlights) to $600 (dark skin transilluminators). Some factors that may affect the price include image quality, vein detection technology, battery life, portability, and additional accessories or software.
👉 In a hurry?
Jump to the infrared vein finders reviews! 
How Do Vein Finders Work?
A hospital-grade vein detector emits infrared rays via LED bulbs. Oxygen and hemoglobin molecules readily absorb infrared light (invisible to the human eye). When you apply an active infrared vein locator on the skin – the blood vessels become highly visible to the naked eye because the absorbed light in the hemoglobin makes veins seem darker in contrast with the surrounding tissue.
(You can see the research and history of vein illuminators– here)
How to Choose an Infrared Vein Finder Device
To choose the best vein finder device for your needs, consider these important questions:
1. Is the Vein Finder For Children/Babies or Adults?
Generally, most red light vein finders are effective for both children and adults. However, some are designed to use only with adults or babies.
2. Do You Need to Illuminate Facial Veins?
Some portable vein light devices are not capable of detecting small facial veins. If you need to locate facial veins, this is a device that fits this purpose.
The 4 Best Portable Vein Finders (2023)
Through our research (which included consulting with nurses), here are the 4 best vein lights for caregivers, nurses, doctors, paramedics, and anyone who needs to draw blood accurately and without unnecessary pain.
Below this short comparison table, you'll find our full vein finder light reviews.
Comparing the best infrared portable vein finders according to best uses, features, and price.
Infrared rays offer many more amazing health benefits and uses.
IR technology is a safe, painless, and non-invasive therapy, that is also used inside forehead thermometers, and can also be used for pain relief, full body detox, natural weight loss, and much more.
1. Veinlite EMS Pro –

Best Value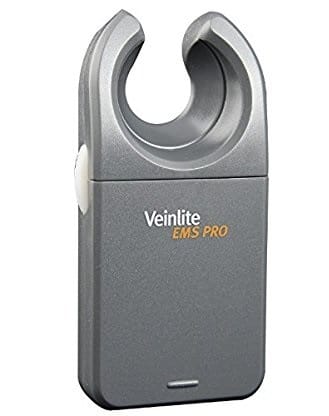 Best for: adults and children
Weight: 13.4 ounces
LED Bulbs: 12 orange, 4 red (near-infrared wavelength), 8 white (flashlight mode)
Power: 150W
Batteries: two AA batteries (3.5 hours of continuous use) Inside Ring Diameter: 21mm
The Veinlite Transilluminator was created to allow healthcare providers and EMS technicians to find veins in the limbs and scalp.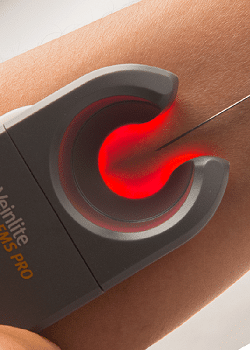 It is hand-held, portable, and can be used with both adults and children (comes with a specially designed adapter when needing to find veins in pediatric patients).
The Veinlite Pro was proven to increase the quality of care in pediatric and neonatal cases.
The Pediatric Emergency Department of the Children's Hospital in Boston verified that the Veinlite increased first-attempt IV access.
To use it, you simply dim the room lights, turn the unit on and apply it directly to the skin at a perpendicular angle. Scan the skin to find a darkened vein and map the surrounding area for networks and the best venipuncture site.
Here's a Veinlight video with a nurse demonstrating how she uses it:
Use the Veinlite for:
Mapping superficial veins
Varicose veins imaging
Identifying spider veins
Lightweight, portable, and ready to use – hand-held device and comes with a carrying case
Very easy to use
Saves some money on sanitizing accessories (comes with disposable covers) and eye protection (comes with light shield)
You don't need a tourniquet.
5-year warranty
Relatively low price
Works great in low-light situations
Cons
No battery charger. However, even if you use it several times a day, the batteries will last for at least 2 months.
It May not work for dark skin with deep veins. The alternative (better but more expensive): Veinlite LEDX Adult Transilluminator Vein Finder
✅ Available on Amazon ($332)
This one is only for adults but it's the best in the market to use with people who are dark-skinned or obese.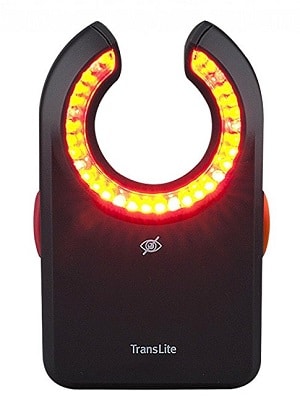 The powerful LEDx has thirty-two bright LEDs embedded around its large opening.
There are 24 orange lights and 8 red. This color combination is very effective for seeing deeper veins even if the skin is thick or dark-colored.
2. Venoscope Transilluminator II –

Best for Dark Skin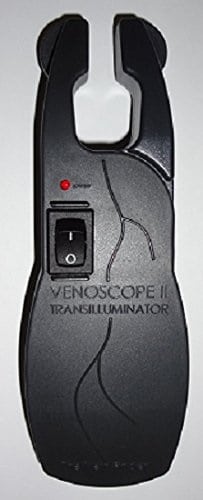 The Venoscope II vein finder machine is a lightweight, portable LED vein light (near-infrared), with FDA 510k approval.
It works for both adults and children – without a pediatric adapter – and is effective for the obese and dark-skinned as well.
To use it, you prepare the patient (tourniquet, etc) and dim the light source a bit to a point the vein light performs best.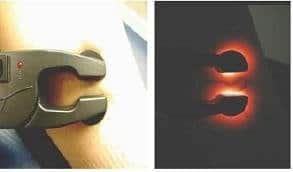 It works with 3 AA batteries (not included when you order).
Venoscope Pros
Lightweight – weighs less than 7 ounces
Has a low battery light indicator so you know when to change them
Doesn't heat too much even after 15 minutes of continuous use
1-year warranty
Can be cleaned with alcohol or bleach (but do not submerge it)
Relatively affordable
Cons
No battery charger (but batteries will last a couple of months)
✅ Available on Amazon ($265)
3. Wee Sight –

Best Pediatric
A pediatric vein transilluminator is a great tool to decrease babies' and toddlers' pain when drawing blood or starting IVs.
The Wee light tiny vein finder device is shaped so the clinician can easily position it around the baby's tiny limbs, and can be seen in many pediatric care units.
The vein mapper wavelength: It uses high-intensity LED bulbs (infrared light – 629 nm) to illuminate the little ones' veins.
It is made to lie flat on a surface to allow you to drape the baby's arm or leg over it. It is Shaped to position easily around babies' tiny limbs The LEDs do not heat up and will not hurt babies' and toddlers' tender skin.
Works with 2 AA batteries
Wee Sight Pros
LEDs run for years with no problem
Small enough to be used inside an incubator
Lightweight – only 4 ounces
The curved shape helps to stabilize the infant's hand/foot
can also be used for thin-skinned adults
Works without a Tourniquet
Cons
Relatively pricey (for a small device) – but works as promised.
✅ Available on Amazon ($129)
Best Vein Finder Glasses – Vino Oxy-Iso Paramedic Glasses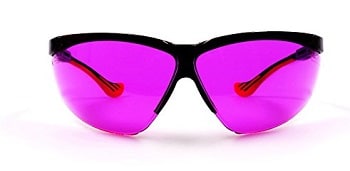 The Oxy-Iso Paramedic vein glasses look like a nice pair of sunglasses, and while they filter UV rays, they serve 2 major purposes:
Enhancing veins
Correcting color blindness (improving the ability to see greens and reds)
With these glasses, nurses and phlebotomists can clearly see superficial veins, detect blood oxygen levels, and even view rashes.
The specially tinted lenses filter light in a way that makes veins appear to fluoresce or glow and amplify the ability to see blood oxygenation by hindering the perception of blood concentration variations. This allows you to make the first sick – the only stick.
You can wear them all day – without hurting your eyes
Can be used effectively by colorblind caregivers and medical staff
They won't break – they are impact-resistant and have an anti-scratch coating (plus anti-fog and anti-static)
Relatively low-cost, full money-back guarantee
The large lenses protect from blood splatter
Lightweight and comfortable
Cons
The Oxy-Iso can only be used under bright sunlight or strong indoor light. If that's not available, you may need a strong flashlight or a portable lamp.
Not comfortable to use over prescription glasses.
✅ Available on Amazon ($277)
Vein Finder Light Benefits
Any medical professional who performs venipuncture and cannulation – knows that some people have veins that are hard to detect.
Statistics published by hospitals show that without a vein light, at least 25% of all patients go through more sticks, which is painful, stressful, and reduces the safety of the procedure.
Here are the benefits of using a vein finder light:
Proven Increased visibility of veins
The infrared vein finer is noninvasive and painless
Avoiding unnecessary pain and stress for the patient (and caregiver)
Reducing waste of needles, syringes, PICC, and midline trays
Time-saving
Best Vein Finder Accessories
If you intend to use a vein finder light on multiple patients, you may need a few accessories before performing venipuncture and cannulation:
1. Disposable Slip Covers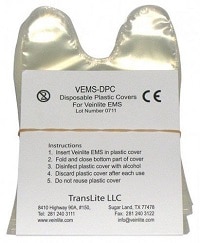 These disposable slip covers are made to protect from cross-contamination.
Most vein finders come with them in the package, but you can buy more from the manufacturer with no problem.
2. Gentle Germicide Wipes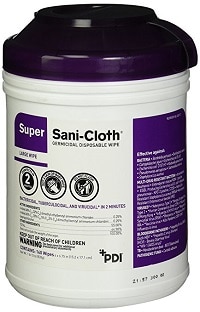 Most vein lights cannot be cleaned with alcohol to avoid damage to the light area.
Use these instead and follow cleaning instructions carefully.
3. Hand Sanitizer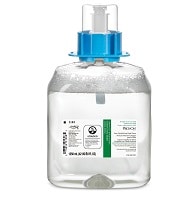 After using and cleaning the device, you may want to use some hand sanitizer, to destroy any germs until you can wash your hands properly.
4. Disposable Tourniquets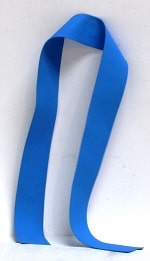 These are just the typical temporary tourniquets every medical facility has on hand.
Conclusion
In this guide, you've seen the best of both passive and active (infrared) vein detectors and where you can get them for an affordable price.
After days of research and consulting with nurses, we've found that Veinlite sells some of the best, most effective, and easiest to use on the market.
For adults and children, we recommend the Veinlite EMS Pro. The runner-up is Venoscope II.
For babies and toddlers, we recommend the popular Wee Sight.
As for passive paramedic vein finders, we recommend the Vino Oxy-Iso.
Any questions? comments? let us know in the comment section below.
To your health and happiness,
Meital
References
Pan CT, Francisco MD, Yen CK, Wang SY, Shiue YL. Vein Pattern Locating Technology for Cannulation: A Review of the Low-Cost Vein Finder Prototypes Utilizing near Infrared (NIR) Light to Improve Peripheral Subcutaneous Vein Selection for Phlebotomy. Sensors (Basel). 2019;19(16):3573. Published 2019 Aug 16. doi:10.3390/s19163573
Juric S, Flis V, Debevc M, Holzinger A, Zalik B. Towards a low-cost mobile subcutaneous vein detection solution using near-infrared spectroscopy. ScientificWorldJournal. 2014;2014:365902. doi:10.1155/2014/365902
N.J. Cuper, J.C. de Graaff, B.J. Hartman, R.M. Verdaasdonk, C.J. Kalkman, Difficult arterial cannulation in children: is a near-infrared vascular imaging system the answer?†, British Journal of Anaesthesia, Volume 109, Issue 3, 2012, https://doi.org/10.1093/bja/aes193
Meital James
Founder and CEO of 4 healthy living blogs, has a background in Naturopathic medicine, research, journalism, and nutrition. Her blogs are the culmination of her thousands of hours of research and experience and all the posts are verified by scientific findings.